2019 Porsche 911
$91,100 *

Starting MSRP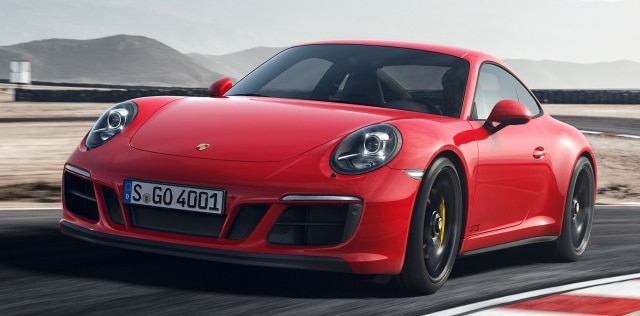 Proudly Serving North Bethesda, MD
How Much Does the 2019 Porsche 911 Cost?

The starting MSRP of the 2019 Porsche 911 is $91,100. *
 

How Many MPG Does the 2019 Porsche 911 Get?
The 2019 Porsche 911 is capable of achieving 20 mpg in the city and 29 mpg on the highway. **
Base Engine
 3.0L Twin Turbo Boxer 6
What's New for the 2019 Porsche 911?
Looking for something sporty that comes in a number of different designs? The 2019 Porsche 911 is the car to try this year. New on the 2019 lineup are two variants to choose from, the GT2 RS and the GT3 RS. The GT2 RS is the most powerful Porsche 911 trim ever made, and the GT3 RS is Porsche's racetrack version of the already very sporty GT3. The entry-level 911 trims have about 30 hp more than their turbocharged flat-engine predecessors. Additionally, the PDK transmission is now an 8-speed, an upgrade from the previous 7-speed. This extra speed should be able to boost fuel efficiency and lower the vehicle's emissions. Of course, the still-popular manual transmission remains an option. It has also been rumored that Porsche will include lane keep assist on the 2019 Porsche 911. This and other advanced driver safety features have not been available on the 911, but Porsche has finally recognized that many drivers want these safety features. Porsche's representatives have said that these features will be able to be switched on and off as the driver wishes. On the outside of the Porsche 911, the appearance will become more muscular than ever before. The rear of the 911 takes on the sloped haunch that is reminiscent of the 2011 997 Speedster model, which was designed as a contemporary offshoot of the original 1954 356 Speedster.