Specs at a Glance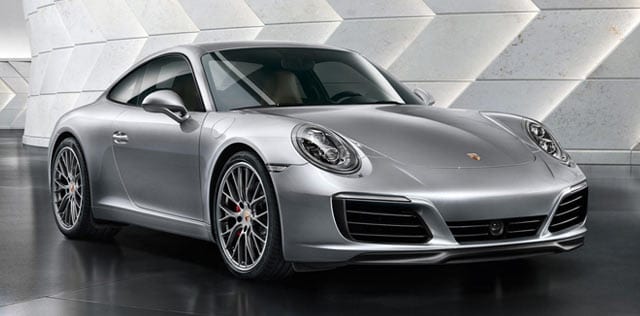 2019 Porsche 911
MPG (City/Highway)
20/29 *
Transmission
7-speed manual
---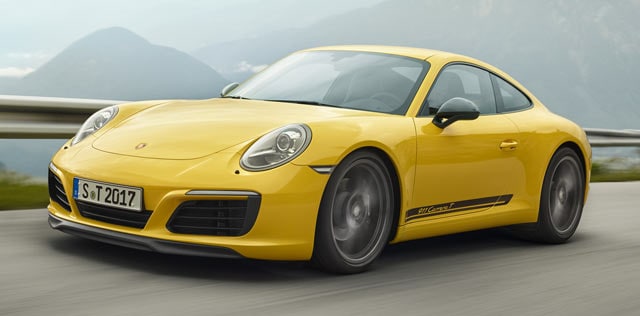 2018 Porsche 911
MPG (City/Highway)
20/29 *
Transmission
7-speed manual
2019 Porsche 911 vs 2018 Porsche 911
Proudly Serving North Bethesda, MD
The pure speed and luxury of owning a Porsche is an enticing proposition for any auto enthusiast, and the 2019 and 2018 Porsche 911 is going to absolutely thrill even the pickiest of you sports luxury fanatics. Knowing specifications can help you narrow down which model year is right for you, though, so that's what our mission here today is. We're looking at the 2019 911 and the 2018 911 in a brief head-to-head matchup and determining which one is going to race away from our lot with you when you decide which one is right for you.
Performance
A Porsche is as much about performance as it is anything else in the world. Sure, the name grabs attention, and the sleek exterior is going to turn heads everywhere you drive, but if it doesn't live up to the exciting specifications of year's past, you don't feel right about the buy. The 2019 Porsche 911 is already breaking records like crazy with its 6-Cyl 4.0L engine, capable of 370 @ 8250 horsepower and 346 @ 6000 of torque. In comparison, the 2018 model nets you three horsepower potentials - 370, 420, and 450 horsepower - and its seven-speed manual transmission is a blast to drive. Which vehicle is right for you depends on how much you want to experience out of your Porsche. If only the most blazing fast speeds will do, obviously the 2019 911 is going to win the race here. If you're looking for a fun driving experience that's highly refined, the 2018 might save you a few dollars in the end and deliver a satisfactory experience that would eclipse competition from any other vehicle than a Porsche itself.
Appearance
The Porsche experience is about aerodynamics, sheer performance, and the mechanics themselves, not so much about what you're going to look like driving it, but the exterior of the 2019 and 2018 versions of the 911 stick with 50 years of history and keep it simple (as simple is defined in the Porsche world). There's nothing in terms of a drastic redesign, and thank God! This one was perfect when it first rolled off the lot. You'll get the same 911 shape with additional color options like Miami Blue, Lava Orange, and Chalk for 2019. And as we all know, the iconic dimensions of this one comes from a mesh of three different models: Coupe, Targa, and convertible, all combined together to give us the fantastic design we see today.
Features
The 2019 911 is a contender for Best Driver's car of the year because it's a vehicle packed full of driver's features. Everything about both the 2018 and 2019 editions says, "Get in. Drive. And now." That'll be much easier to do thanks to rave reviews about the driving experience of the 2019 911 itself. Randy Pobst gushed that driving the 2019 model was, "like a dance," instead of a "bloody wrestling match," and that's what you should keep in mind about either model. This is about the drive, and you're going to get something out of this world unlike anything else you get with another vehicle. Like the 2018 version, this one is going to give you something premium and incomparable to anything else on the road. With both models having improved air filtration, a bit added cargo space, and a few other interior perks, you'll get more than just a premium driving experience, but a more comfortable one as well. It's a Porsche after all. You're getting this one to drive, not take road trips in.
If you love what you've read about this legendary car, please call us today! We'll set you up with a full test drive and show you why this one will be literally flying off of lots at the speed of light once customers get their hands on it.
---
* Actual mileage may vary.